United Kingdom, Hemel Hempstead
·
Hybrid Remote
Project Manager - ITAB UK Ltd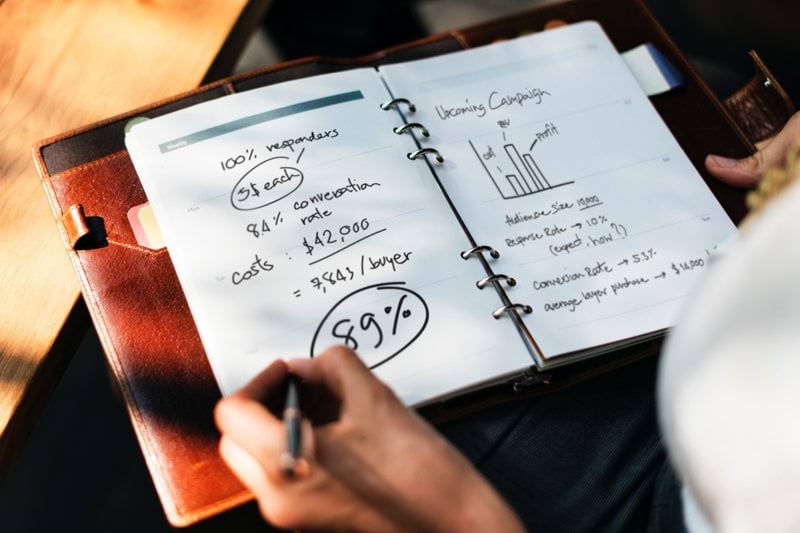 Project Manager, Field Based
About the position
ITAB UK is developing its Sales Support Team and is seeking a qualified, hands-on, and energetic Project Manager ready for their next career move. 
This key position requires a dedicated individual who will assume responsibility for the role.  They will have an opportunity to contribute towards successfully implementing the One ITAB strategy which will focus and guide the business through a period of exciting development. 
Working with other Sales Support departments the job holder will manage all aspects of a project from the point of handover from Project Sales to completion to ensure customer satisfaction and achievement of planned profitability. 
This role will include, but not be limited to:
Client meetings & communication – collate feedback from all internal workstreams and present back to the client, leading follow-up actions
Receive and manage client programmes
Lead internal workstream meetings to deliver to client expectations
Creation of construction phase plans, scope of works as requested by the client and principle designer / contractor
Co-ordinate with site managers and attend sites regularly to monitor performance, track the project lifecycle and maximise customer satisfaction
Co-ordinating with the implementation team with regards to contractor management & support as required
Managing client programme and providing regular updates
Ordering construction materials via commercial & procurement teams
Facilitate the effective flow of information to / from site in the form of written reports in line with the procedural mandates
Delivering efficiency savings and site improvements – management of client & implementation teams to reduce cost
Identify and maximise revenue generating opportunities for the duration of the project
Provide excellent customer service to encourage an increase of allocated stores
To continually review processes and support the implementation team and Site Manager in continuous improvement practice.
Collate and report information to ensure legal and H&S compliance.
Support capacity planning, schedule adherence, team development and cost reduction targets/plans.
Achieve maximum co-operation with all functions and departments within the organisation
Issue weekly status report & management internally
Build project team roles & responsibilities
Implementation escalation and decision making as required
Observe and comply with all company requirements
Manage change orders / variations including correct written authorisation
Project scoping for estimation   
General:
Final account / invoicing support
Promote internal sign off procedure and update central portal
Produce all necessary Health and Safety documents
Attend site engagement prestart meetings, site surveys and PIR meetings
Observe and comply with all company requirements.
Personal Attributes:
Commitment to the positive promotion of the company
Confident and personable
Committed to high professional standards
Willingness to be flexible with working hours to respond to the needs of the business including
Professional image
Full, clean driving licence
We ask:
Site project management experience essential
Experience of running a large continuous programme
Previous retail and construction experience (ideally 2 years +)
Experience and / or qualified in on-site health and safety and construction methods.
Qualified / trained to produce risk and method statements
Experience in CAD layout (desirable)
Good numeracy and analytical skills.
IT literate with a good working knowledge of Word and Excel, Outlook.
Site installation and supervision experience
Excellent verbal, written, presentation and communication skills.
Ability to utilise effective negotiation and persuasion skills.
Ability to develop and maintain effective working relationships and achieve co-operation.
Ability to work within a small team and with staff at all levels, and with partner organisations, suppliers, and clients.
Use initiative to develop new and beneficial working methods.
Be receptive to fast moving, challenging, and rapidly changing and expanding operations.
Able to work under pressure in a calm and mature manner.
Ability to multi-task and constantly reappraise timescales and priorities.
Self-motivated, ability to show initiative and develop creative solutions.
Ability to work and travel the necessary hours and distances, including nights away to fulfil the role (to cover all the UK and Ireland)
Flexible approach to work
Confident and professional on site with customers and installation partners
We offer:
An interesting, versatile full-time function working flexible hours to meet the needs of the business
Working within a professional team that fully dedicates itself to a common goal
ITAB values & way of working: ACT - Think Ahead, Think Consumer, Think Together                                                                                                                         
Application and contact:

Please note that our applications are handled ongoing throughout the process. Apply for this job or, know someone who would be a perfect fit? Let them know!
PLEASE NOTE: WE WILL NOT ACCEPT CVS OR CALLS FROM AGENCIES WHO ARE NOT ON OUR PSL. 
ITAB UK LTD is part of ITAB Group. 
ITAB Group sells, designs, develops, manufactures and installs complete shop concepts for retail chain stores. With our expertise, long-term relations and innovative solutions ITAB is at the forefront as partner in the retail business.
ITAB offers career opportunities in an international workplace. We continuously act and strive together for a sustainable future – for business, people and environment. ITAB as a friendly place to work with good working conditions in an attractive, equal-opportunity, safe and healthy workplace.

Please find out more at www.itab.com
Locations

Remote status

Hybrid Remote
United Kingdom, Hemel Hempstead
At ITAB we help customers turn consumer brand experience into physical reality with our know-how, solutions and ecosystem of partners.
We are an international team constantly developing in line with a changing market. One of the key factors to enable ITABs full potential is the people within the Group. We aim to lead the way, with a passion for continuously creating an inspiring, innovative and sustainable shopping experience. Our success is based on entrepreneurial thinking, commitment and responsibility.

Our common way of working is to stay curious, to be creative and find smart, innovative solutions – Think Ahead.
With passion for the market and retail business we will offer the best consumer experience to our customers by understanding different ways of shopping – Think Consumer.
ITAB is global with local competence and presence. We are building on close relations, collaborating within the Group as well as with our external partners – Think Together. About ITAB
ITAB Shop Concept sells, develops, manufactures and installs complete shop fitting concepts for retail chain stores. The all-inclusive offer includes custom-made fitting concepts, innovative solutions for the checkout area, professional lighting systems and interactive products. Customers include the major players throughout most of Europe.

ITAB offers career opportunities in an international workplace and strives for diversity and good working conditions.
Turnover
SEK 6,245 million
United Kingdom, Hemel Hempstead
·
Hybrid Remote
Project Manager - ITAB UK Ltd
Loading application form
Already working at ITAB?
Let's recruit together and find your next colleague.