Sales & Marketing
·
Sweden
Field Sales Belysning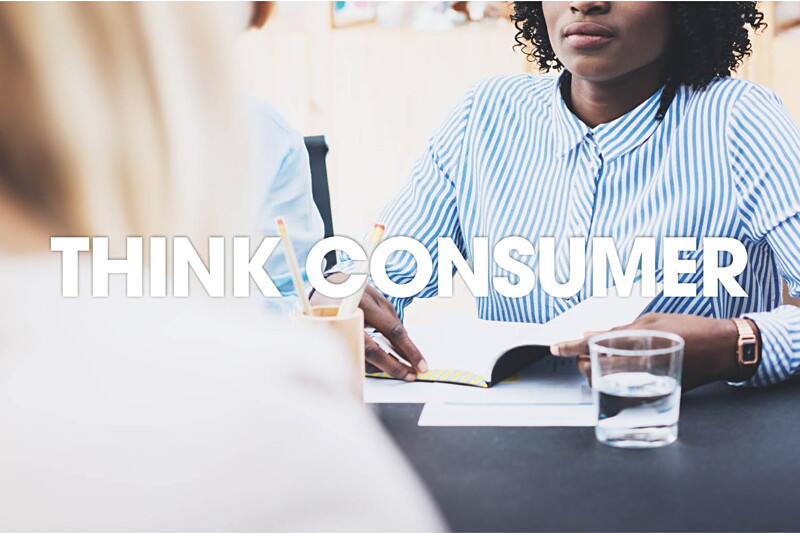 RETHINK RETAIL.TOGETHER
På ITAB hjälper vi våra kunder att förvandla konsumenternas varumärkesupplevelse till fysisk verklighet med hjälp av kompetens, lösningar och ett ekosystem av partners. Tillsammans med konsumenter och retailers levererar vi förverkligandet av fysiska, engagerade och sömlösa butiksmiljöer. Vi levererar mätbara resultat till våra kunder i form av butiksupplevelser, försäljning, effektivitet, service och driftkostnader.
Om tjänsten
Som Field Sales inom segment belysning hos ITAB Shop Concept AB ingår du i säljteamet som arbetar med hela säljprocessen från prospektering till leverans. Dina nya och befintliga kunder finns inom Retail och Dagligvaruhandel och är placerade runtom i Sverige.
Ditt främsta fokus är att ansvara för relationen och utvecklingen av samarbetet med kund. Du anställs för att du drivs av relationsbyggande aktiviteter i kombination med kreativiteten att skapa konceptuella lösningar inom belysning.
Det kan innebära att:
• Implementera säljstrategier som leder till hög kundnöjdhet och utökad försäljning
• Hög aktivitet och fysiskt närvarande ute hos kund
• Följa branschens utveckling och trender inom retail för både kund och konsument
• Dela erfarenheter och idéer med ditt team och verksamhet för att hitta bästa möjliga lösning utifrån behov
Tjänsten är en heltidstjänst och ITAB erbjuder en tillsvidareanställning med placering utifrån din geografiska hemort, resor i tjänsten förekommer. Här ingår givetvis tjänstebil och övriga förmåner.
Vem är vår nästa säljare inom belysning hos ITAB?
Vi söker dig som har en bakgrund inom belysningsbranschen. Du kan ha arbetat som innesäljare mot grossister eller besitta erfarenhet inom projektering och försäljning mot byggproduktion. Du har en dokumenterad erfarenhet av försäljning där du aktivt har utvecklat kundrelationer, tagit dig an nya kunder och nya produkter på marknaden. Det är meriterande om du har erfarenhet av belysning inom retail och dagligvaruhandel men det är ej något krav.
För att trivas i rollen hos ITAB söker vi personen som drivs av nyfikenhet och en vilja att lära sig om nya produkter, vara med och bygga koncept tillsammans med kund och vill dela med sig av kunskapen konsultativt internt och externt. För att lyckas med framgångsrika samarbeten krävs lagarbete – vi söker en lagspelare!
Viktiga nyckelkompetenser
• Erfarenhet inom belysningsbranschen
Det är även viktigt att du har
• God kommunikationsförmåga i tal och skrift på svenska och engelska
• Körkort B
Kontaktuppgifter
I denna rekryteringsprocess samarbetar ITAB med Adecco. Om du har några frågor som rör rekryteringsprocessen? Tveka inte att höra av dig till rekryteringskonsult Anna Roslin.
Mail anna.roslin@adecco.se (tar ej emot ansökningar via mail, ansökan sker nedan)
Telefon 0736847748
Vi ser fram emot din ansökan!
ITAB Shop Concept Nässjö AB ingår i koncernen ITAB Group. ITAB säljer, designar, utvecklar och installerar kompletta butikskoncept till butikskedjor inom detaljhandeln. Med vår expertis, långsiktiga relationer och innovativa lösningar är ITAB i framkant som partner inom retail. 
ITAB erbjuder karriärmöjligheter i en internationell miljö och strävar efter mångfald samt goda arbetsvillkor. Vi tar avstamp i våra ledord som sammanfattas "ACT" och strävar tillsammans för en hållbar framtid - för affären, människorna och miljön. Vi verkar för en vänlig, attraktiv och hälsosam arbetsplats med lika möjligheter och goda arbetsvillkor.

Läs gärna mer på vår hemsida itab.com. 
Field of competence

Locations

Sweden
Related jobs
At ITAB we help customers turn consumer brand experience into physical reality with our know-how, solutions and ecosystem of partners.
We are an international team constantly developing in line with a changing market. One of the key factors to enable ITABs full potential is the people within the Group. We aim to lead the way, with a passion for continuously creating an inspiring, innovative and sustainable shopping experience. Our success is based on entrepreneurial thinking, commitment and responsibility.

Our common way of working is to stay curious, to be creative and find smart, innovative solutions – Think Ahead.
With passion for the market and retail business we will offer the best consumer experience to our customers by understanding different ways of shopping – Think Consumer.
ITAB is global with local competence and presence. We are building on close relations, collaborating within the Group as well as with our external partners – Think Together. About ITAB
ITAB Shop Concept sells, develops, manufactures and installs complete shop fitting concepts for retail chain stores. The all-inclusive offer includes custom-made fitting concepts, innovative solutions for the checkout area, professional lighting systems and interactive products. Customers include the major players throughout most of Europe.

ITAB offers career opportunities in an international workplace and strives for diversity and good working conditions.
Turnover
SEK 6,000 million
Already working at ITAB?
Let's recruit together and find your next colleague.