Production
·
Nässjö, Sweden
Lagerpersonal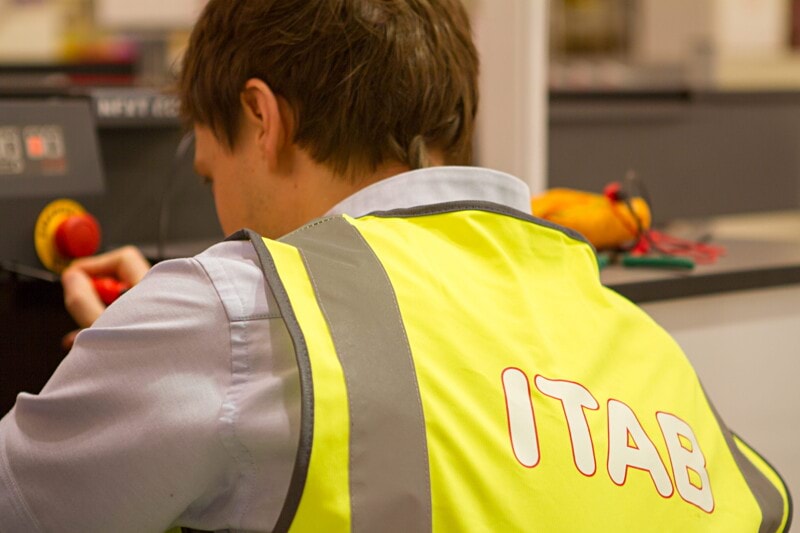 Vi behöver tillfälligt stärka upp vårt monterings- och lagerteam till ITAB Sweden med placering i Nässjö. Tjänsten är med start omgående och kommer sträcka sig fram till den 30 juni, där möjlighet till förlängning finns.
Liknande erfarenheter av lagerjobb ses som mycket meriterande. Truckerfarenhet är ett krav. Arbetstiden är förlagd till kvällstid med viss förskjutning.
Vi söker kompetenta medarbetare som vill vara en del av vårt starka monterings- och lagerteam och som har ett stort engagemang. Du är en positiv person som gillar utmaningar, du är kvalitetsmedveten och kan jobba bra i team. Vi ställer stora krav på flexibilitet då upplägget snabbt kan förändras och man får hjälpa till på en annan avdelning.
Arbetsuppgifter
Dina huvudsakliga arbetsuppgifter är plockning och packning av orders med skjutstativtruck.

Kvalifikationer
Vi söker dig som har liknande erfarenheter inom lagerarbete.

Truckkort och även erfarenhet av skjutstativ är krav.

Svenska i tal och skrift och gymnasieutbildning är också ett krav.
Om tjänsten:
Placering: Nässjö
Anställningsform: Visstidsanställning under perioden: omgående till 30 juni.
Tjänstgöringsgrad: heltid (100%)
Information och ansökan
För mer information eller vid frågor om tjänsten kontakta Produktionschef Jörgen Samuelsson, 0380-51 48 39.
Facklig kontaktperson (GS) är Mikael Asp, mikael.asp@itab.com
Du söker genom att skicka in CV och personligt brev via länken nedan. Urval sker löpande. Varmt välkommen med din ansökan!

ITAB Shop Concept Nässjö AB ingår i koncernen ITAB Group. ITAB säljer, designar, utvecklar och installerar kompletta butikskoncept till butikskedjor inom detaljhandeln. Med vår expertis, långsiktiga relationer och innovativa lösningar är ITAB i framkant som partner inom retail. 
ITAB erbjuder karriärmöjligheter i en internationell miljö och strävar efter mångfald samt goda arbetsvillkor. Vi tar avstamp i våra ledord som sammanfattas "ACT" och strävar tillsammans för en hållbar framtid - för affären, människorna och miljön. Vi verkar för en vänlig, attraktiv och hälsosam arbetsplats med lika möjligheter och goda arbetsvillkor.

Läs gärna mer på vår hemsida itab.com. 
Field of competence

Locations
At ITAB we help customers turn consumer brand experience into physical reality with our know-how, solutions and ecosystem of partners.
We are an international team constantly developing in line with a changing market. One of the key factors to enable ITABs full potential is the people within the Group. We aim to lead the way, with a passion for continuously creating an inspiring, innovative and sustainable shopping experience. Our success is based on entrepreneurial thinking, commitment and responsibility.

Our common way of working is to stay curious, to be creative and find smart, innovative solutions – Think Ahead.
With passion for the market and retail business we will offer the best consumer experience to our customers by understanding different ways of shopping – Think Consumer.
ITAB is global with local competence and presence. We are building on close relations, collaborating within the Group as well as with our external partners – Think Together. About ITAB
ITAB Shop Concept sells, develops, manufactures and installs complete shop fitting concepts for retail chain stores. The all-inclusive offer includes custom-made fitting concepts, innovative solutions for the checkout area, professional lighting systems and interactive products. Customers include the major players throughout most of Europe.

ITAB offers career opportunities in an international workplace and strives for diversity and good working conditions.
Turnover
SEK 6,245 million
Production
·
Nässjö, Sweden
Lagerpersonal
Loading application form
Already working at ITAB?
Let's recruit together and find your next colleague.