People & Culture
·
Jönköping, Sweden
HR-Chef Sverige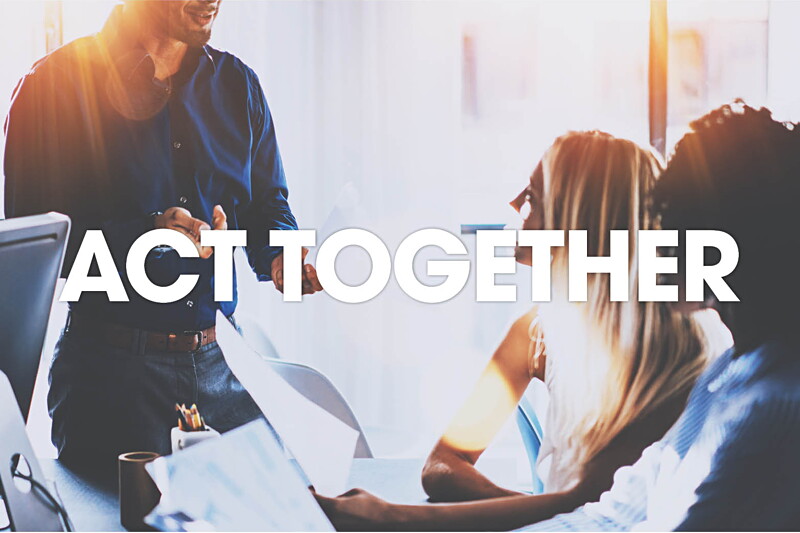 ITAB:s strategi är tydlig, vi ska Rethink Retail – Together, det innebär att vi också behöver utveckla och driva synergier inom verksamheten mot att bli ONE ITAB. För att möta framtiden och möta bolagets nya arbetssätt och organisation byggs också ett starkt HR team.
Ditt uppdrag
Itab genomgår en förändringsresa och för HR innebär det att ge verksamhetens chefer ett konsultativt stöd med fokus på erbjuda medarbetarna den bästa arbetsplatsen. Du är med och utmanar, utvecklar, stöttar och skapar förutsättningar för verksamhetens fortsatta utveckling samtidigt som du tillsammans med dina HR kollegor skapar förutsättningar för ett starkt samarbete inom HR såväl inom de svenska verksamheterna men också med dina kollegor runt om inom Norden.
Som HR-chef Sverige arbetar du också med att leda, vägleda och coacha HR-teamet i affärsdriven HR. Övergripande mål är att översätta affärsbehov och strategier till en HR-strategi, bidra till att HR-perspektivet beaktas och prioriteras inom förändringar som berör affärsverksamheten samt att definiera lösningar och prioriterade aktiviteter för att möta kort- och långsiktiga affärskrav.
Som HR-chef kommer du arbeta strategiskt övergripande mot bolagen i Sverige. I rollen ingår det såväl strategiskt som operativt arbete, samt att stödja och coacha chefer och ledare på olika nivåer mot ett utvecklande ledarskap.
Som HR-chef kommer du att delta i vissa fackliga förhandlingar och hantera olika arbetsrättsliga frågor.
Dina kvalifikationer
Du har minimum fem års erfarenhet från personalledning och kvalificerat HR-arbete med god erfarenhet av att arbetat med personal- och organisationsutveckling. Vi ser att du har en högskoleexamen inom HR, gärna med kompletterande chef- och managementutbildningar. Du har goda erfarenheter av förhandlingar och strukturerat förändringsarbete och erfarenhet från kvalificerat chefsstöd.
Vidare kräver Rollen affärs- och finansiell förståelse samt förmåga att implementera HR-relaterade strategier och aktiviteter för att möta ITAB-koncernens strategi och mål.
Personliga egenskaper
Som person är du drivande, utvecklingsinriktad och du har ett genuint intresse av människor kopplat till affären och verksamheten. Teamet är viktigt för dig och du trivs i en prestigelös miljö med drivna kollegor. Du är en god kommunikatör med förmåga att möta människor och skapa förtroende i organisationen genom ditt sätt att agera. Du är metodisk, lösnings- och utvecklingsorienterad och gillar mötet och samarbetet med andra människor.
Du har ett Coachande ledarskap och god kommunikations- och presentationsförmåga.
Vidare kräver rollen personliga egenskaper såsom flexibilitet, förmåga att arbeta i en föränderlig miljö, hög integritet och en utmärkt förmåga att korsa funktionella samarbeten och bygga interna relationer med intressenter.
Företaget
ITAB säljer, designar, utvecklar och installerar kompletta butikskoncept till butikskedjor inom detaljhandeln. Med vår expertis, långsiktiga relationer och innovativa lösningar är ITAB i framkant som partner inom retail.
ITAB erbjuder karriärmöjligheter i en internationell miljö och strävar efter mångfald samt goda arbetsvillkor. Vi tar avstamp i våra ledord som sammanfattas "ACT" och strävar tillsammans för en hållbar framtid - för affären, människorna och miljön. Vi verkar för en vänlig, attraktiv och hälsosam arbetsplats med lika möjligheter och goda arbetsvillkor.
Läs gärna mer på vår hemsida itab.com.
 
Field of competence

Locations
At ITAB we help customers turn consumer brand experience into physical reality with our know-how, solutions and ecosystem of partners.
We are an international team constantly developing in line with a changing market. One of the key factors to enable ITABs full potential is the people within the Group. We aim to lead the way, with a passion for continuously creating an inspiring, innovative and sustainable shopping experience. Our success is based on entrepreneurial thinking, commitment and responsibility.

Our common way of working is to stay curious, to be creative and find smart, innovative solutions – Think Ahead.
With passion for the market and retail business we will offer the best consumer experience to our customers by understanding different ways of shopping – Think Consumer.
ITAB is global with local competence and presence. We are building on close relations, collaborating within the Group as well as with our external partners – Think Together. About ITAB
ITAB Shop Concept sells, develops, manufactures and installs complete shop fitting concepts for retail chain stores. The all-inclusive offer includes custom-made fitting concepts, innovative solutions for the checkout area, professional lighting systems and interactive products. Customers include the major players throughout most of Europe.

ITAB offers career opportunities in an international workplace and strives for diversity and good working conditions.
Turnover
SEK 6,245 million
Already working at ITAB?
Let's recruit together and find your next colleague.