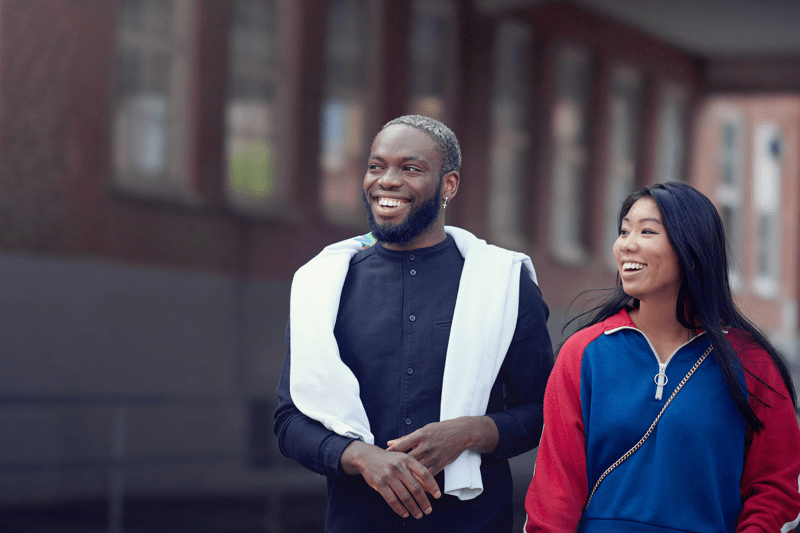 Nu söker vi en engagerad testledare till R&D i Jönköping. 

Utmaningen
Som testledare hos ITAB kommer du att tillhöra vår R&D avdelning och arbeta i ett team med två kollegor där du bland annat kommer att ansvara för att leda och fördela arbetet och projekten i gruppen, ansvara för arbetsmetoder och strategier och utveckla testfunktioner tillsammans med teamet samt utföra manuella mjukvarutester av ITAB:s samtliga produkter. Några exempel på produkter som du kommer att få testa och arbeta med är tex kassadiskar och självbetjäningssystem, click and collect och många fler, ITAB:s produkter är kvalitativa highend-produkter med en avancerad och spännande teknik.
Vidare kommer du även att ha ett brett samarbete med de tre mjukvaruteamen som arbetar med utvecklingen av ITAB:s samtliga produkter, det är en viktig roll ur ett samarbetsperspektiv för att möjliggöra vidareutvecklingen av ITAB:s breda produktportfölj. Du kommer tillhöra en framåtlutad och stark R&D avdelning där även konstruktörer och produktägare finns i samma hus i Jönköping.

Arbetsuppgifter
Utföra manuella tester av mjukvaran
Arbeta med strategier och utveckla Testavdelningen
Leda teamet, fördela arbetsuppgifter och projekt
Arbeta med manuella tester i Robotframework
Dokumentera samt skriva testfall i Polarion
Versionshantering i GIT
Ärenden och buggskrivning samt planering med två veckors sprintar i JIRA
Vem är du

Vi ser gärna att du har med dig följande kvalifikationer:
Relevant eftergymnasial utbildning inriktning IT/Data
Ca 3-5 års erfarenhet av python
Erfarenhet av manuell testning
Engelska i tal och skrift
Det är meriterande om du har erfarenhet av:


Automatiserad testning
Svenska i tal och skrift
Vi söker dig som gärna tänker utanför boxen, som vill arbeta fram nya strategier och lösningar för att effektivisera och optimera testavdelningen. Vi tror att du är strukturerad och organiserad, vågar lyfta blicken och har ett brett helikopterperspektiv med ett kreativt lösningsfokuserat arbetssätt. Du har goda ledarkunskaper och trivs med att få möjlighet att inspirera, inkludera samt synka gruppen och även dela med dig av dina erfarenheter.
Trivs du med att arbeta i en härlig och öppen miljö där du får goda möjligheter att påverka och utveckla avdelningen samt utmanas av att arbeta med avancerad teknik med spännande produkter inom retail som människor världen över kommer i kontakt med, så är det här rätt plats för dig.
Ansökan och kontakt
Placeringsort: Jönköping
Tycker du att det låter intressant? Tveka inte att skicka in din ansökan redan idag då intervjuer sker löpande och tjänsten kan bli tillsatt innan sista ansökningsdag.

Vi ser fram emot din ansökan.


ITAB  ingår i koncernen ITAB Group. ITAB säljer, designar, utvecklar och installerar kompletta butikskoncept till butikskedjor inom detaljhandeln. Med vår expertis, långsiktiga relationer och innovativa lösningar är ITAB i framkant som partner inom retail. 
ITAB erbjuder karriärmöjligheter i en internationell miljö och strävar efter mångfald samt goda arbetsvillkor. Vi tar avstamp i våra ledord som sammanfattas "ACT" och strävar tillsammans för en hållbar framtid - för affären, människorna och miljön. Vi verkar för en vänlig, attraktiv och hälsosam arbetsplats med lika möjligheter och goda arbetsvillkor.

Läs gärna mer på vår hemsida itab.com. 
Field of competence

Locations
At ITAB we help customers turn consumer brand experience into physical reality with our know-how, solutions and ecosystem of partners.
We are an international team constantly developing in line with a changing market. One of the key factors to enable ITABs full potential is the people within the Group. We aim to lead the way, with a passion for continuously creating an inspiring, innovative and sustainable shopping experience. Our success is based on entrepreneurial thinking, commitment and responsibility.

Our common way of working is to stay curious, to be creative and find smart, innovative solutions – Think Ahead.
With passion for the market and retail business we will offer the best consumer experience to our customers by understanding different ways of shopping – Think Consumer.
ITAB is global with local competence and presence. We are building on close relations, collaborating within the Group as well as with our external partners – Think Together. About ITAB
ITAB Shop Concept sells, develops, manufactures and installs complete shop fitting concepts for retail chain stores. The all-inclusive offer includes custom-made fitting concepts, innovative solutions for the checkout area, professional lighting systems and interactive products. Customers include the major players throughout most of Europe.

ITAB offers career opportunities in an international workplace and strives for diversity and good working conditions.
Turnover
SEK 6,245 million
Already working at ITAB?
Let's recruit together and find your next colleague.