After Sales & Service
·
Sweden, Jönköping, Sweden, Nässjö
After Sales and Service Manager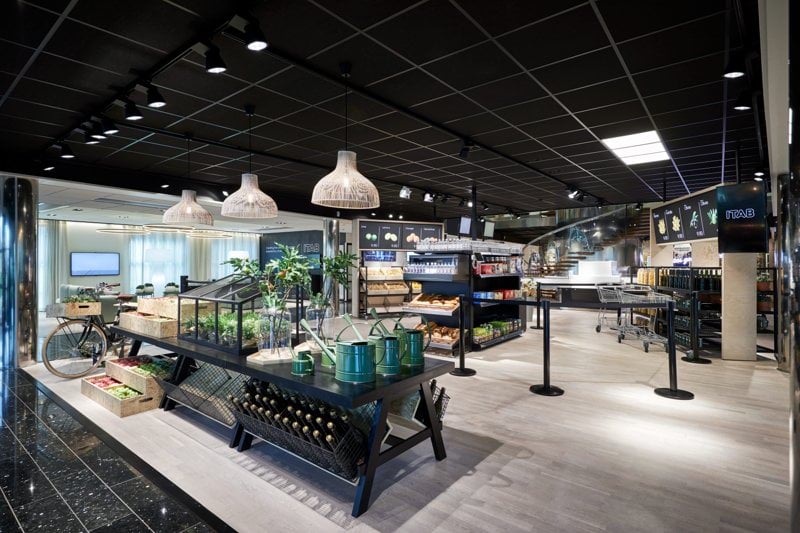 Är du en trygg och engagerad ledare som vill ta ditt team till nya höjder? Har du erfarenhet av installation och ombyggnadsprojekt och vill driva utvecklingen av service och eftermarknadsarbetet hos en av Europas största leverantörer av butiksinredningskoncept och belysningssystem? Då har vi garanterat utmaningen för dig! Till ITAB söker vi nu en lyhörd och affärsdriven After Sales and Services Manager. Urval och intervjuer sker löpande så vi tar gärna emot din ansökan redan idag!
Om din roll
I rollen som After Sales and Services Manager erbjuds du en varierande vardag med utvecklande arbetsuppgifter och målsättning om att vidareutveckla eftermarknadsarbetet och implementera installation och ombyggnadsprojekt. Stort fokus kommer vara att ansvara för att leda, utveckla och supportera medarbetarna i deras dagliga arbete och säkerställa att eftermarknadsarbetet genomförs med högsta kvalitét och god kundnöjdhet. I denna roll är ledarskapet av stor vikt där du förväntas coacha och stötta ITAB:s erfarna team om 13 personer inom rollerna servicetekniker, servicekoordinatorer och projektledare inom installation. I rollen ges stora möjligheter för dig att självständigt utveckla arbetssätt och metoder samt identifiera och initiera verksamhetsförbättringar.
På ITAB välkomnas du till en händelserik och omväxlande roll där du får möjligheten att arbeta med välkända varumärken och vara en viktig del av eftermarknadsprocessen. Du ingår i ett engagerat team som värdesätter en positiv stämning och god gemenskap på kontoret.
Vi ser gärna att du har
En bakgrund inom dagligvaruhandeln.
Flerårig erfarenhet av ledarskap.
Erfarenhet av eftermarknadsarbete, installation och ombyggnadsprojekt.
Budget- och resultatansvar.
Goda kunskaper inom både det svenska och engelska språket.
Vem är du?
Som person är du affärsmässig, lyhörd och lättsam och har ett tekniskt intresse. Du har lätt för att skapa relationer både internt som externt och är en supporterande ledare gentemot dina medarbetare. Vidare har du lätt för att skapa förtroende hos både kund och medarbetare och hanterar oväntade händelser med att se nya lösningar. Oavsett finns alla förutsättningar att lyckas för dig som är utåtriktad med en härlig framåtanda och rätt inställning!
Bra för dig att veta
Tjänsten är en tillsvidareanställning på heltid.
Placeringsort Jönköping. Eventuellt Nässjö om det passar dig bättre.
Du rapporterar till Implementation Manager.
Vid eventuella frågor: Kontakta Poolias Rekryteringskonsult Jonna Jonsson på 072-177 52 68.
Field of competence

Locations
At ITAB we help customers turn consumer brand experience into physical reality with our know-how, solutions and ecosystem of partners.
We are an international team constantly developing in line with a changing market. One of the key factors to enable ITABs full potential is the people within the Group. We aim to lead the way, with a passion for continuously creating an inspiring, innovative and sustainable shopping experience. Our success is based on entrepreneurial thinking, commitment and responsibility.

Our common way of working is to stay curious, to be creative and find smart, innovative solutions – Think Ahead.
With passion for the market and retail business we will offer the best consumer experience to our customers by understanding different ways of shopping – Think Consumer.
ITAB is global with local competence and presence. We are building on close relations, collaborating within the Group as well as with our external partners – Think Together. About ITAB
ITAB Shop Concept sells, develops, manufactures and installs complete shop fitting concepts for retail chain stores. The all-inclusive offer includes custom-made fitting concepts, innovative solutions for the checkout area, professional lighting systems and interactive products. Customers include the major players throughout most of Europe.

ITAB offers career opportunities in an international workplace and strives for diversity and good working conditions.
Turnover
SEK 6,245 million
Already working at ITAB?
Let's recruit together and find your next colleague.