R&D
·
Sweden, Jönköping
·
Temporarily Remote
Engagerad systemarkitekt/programmerare till ITAB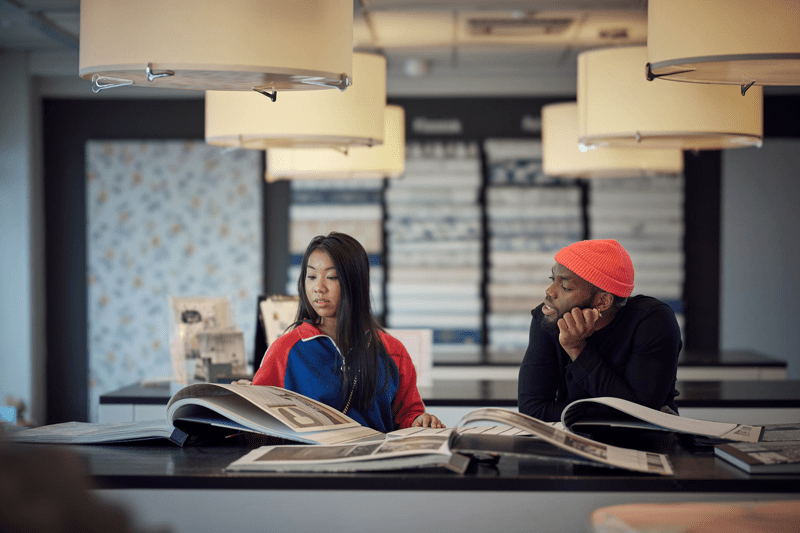 Trivs du med att arbeta i en öppen miljö där du får möjlighet att påverka samt utmanas av att arbeta med avancerad teknik med spännande produkter inom retail som människor världen över använder?
Om ITAB
ITAB har verksamhet i cirka 24 länder och 15 produktionsanläggningar i Europa, Sydamerika och Kina. De har också ett nätverk av partners över stora delar av Europa. Tillsammans med sina kunder skapar ITAB effektiva lösningar inom lösningsdesign, skräddarsydd butiksinredning, utcheckning, lösningar för kundflöden , professionella belysningssystem och digitalt interaktiva lösningar för den fysiska butiken.
ITAB är verksamma inom många olika branscher men främst inom livsmedelsbutiker, bygghandel och DIY, hemelektronik, mode, café samt hälsa och skönhet. ITAB har en årlig nettoomsättning på cirka 6,5 miljarder kronor och cirka 2 900 anställda globalt. ITAB-aktien är noterad på Nasdaq Stockholm sedan 2004.

Utmaningen
Som utvecklare hos ITAB kommer du att tillhöra deras R&D avdelning och arbeta i ett team med fyra kollegor där du kommer ha en delad roll som systemarkitekt och C++ utvecklare.
Systemarkitektur är en viktig del i rollen på ITAB och innebär att du kommer att ha det övergripande ansvaret över de verktyg och system ITAB använder idag. Genom ett helikopterperspektiv och en analytisk blick skapar du en struktur samt utvärderar verktyg och system för att identifiera förbättringar och åtgärder för att effektivisera och optimera ITAB:s systemarkitektur på bästa sätt.
I ditt arbete kommer du även att programmera och utveckla mjukvaran för flera av ITAB:s kvalitativa highend produkter tex. självskanningsdiskar och självbetjäningssystem samt vara delaktig och drivande i deras kommande projekt som handlar om att migrera samtliga av ITAB:s produkter och system till molnet.

Programmera och utveckla mjukvaran i C++
Arbeta med förbättringar och nya versioner i programvaran
Att förstå hur programvaran är uppbyggd och se förbättringar
Migrera system, verktyg och produkter till molnet

Vidare kommer du att ingå ett gott samarbete med ITAB:s tre mjukvaruteam och tillhöra en framåtlutad och stark R&D avdelning där utvecklare, konstruktörer och produktägare alla sitter i samma moderna hus i Jönköping , vilket bidrar till vidareutvecklingen av ITAB:s breda produktportfölj på ett effektivt och kvalitativt sätt.
Vem är du?

Vi ser gärna att du har med dig följande kvalifikationer:
Eftergymnasial utbildning IT/Data/Elektronik eller motsvarande erfarenhet
Erfarenhet av C++
Erfarenhet av Systemarkitektur
Engelska i tal och skrift
Det är meriterande om du har erfarenhet av:
Docker
Typescript
NodeJS
JAVA
Svenska i tal och skrift
Vi söker dig som har ett högt engagemang för struktur, trivs med att arbeta fram strategier och lösningar för att effektivisera och optimera ITAB:s produkter och system. Vi tror att du har en god kommunikativ förmåga, är organiserad i ditt arbete, vågar ta för dig och förstår vikten av ett gott samarbete för hållbara förändringar.
Trivs du med att arbeta i en härlig och öppen miljö där du får goda möjligheter att påverka och utveckla avdelningen samt utmanas av att arbeta med avancerad teknik med spännande produkter inom retail som människor världen över kommer i kontakt med, så är det här rätt plats för dig.

Tycker du att det låter intressant? Tveka inte att skicka in din ansökan redan idag då intervjuer sker löpande och tjänsten kan bli tillsatt innan sista ansökningsdag. Ansökan sker via Nåvi, Engagerad systemarkitekt/programmerare till ITAB - Nåvi Rekrytering & Rådgivning (navi.se)

Vi ser fram emot din ansökan!
Field of competence

Locations

Remote status

Temporarily Remote
At ITAB we help customers turn consumer brand experience into physical reality with our know-how, solutions and ecosystem of partners.
We are an international team constantly developing in line with a changing market. One of the key factors to enable ITABs full potential is the people within the Group. We aim to lead the way, with a passion for continuously creating an inspiring, innovative and sustainable shopping experience. Our success is based on entrepreneurial thinking, commitment and responsibility.

Our common way of working is to stay curious, to be creative and find smart, innovative solutions – Think Ahead.
With passion for the market and retail business we will offer the best consumer experience to our customers by understanding different ways of shopping – Think Consumer.
ITAB is global with local competence and presence. We are building on close relations, collaborating within the Group as well as with our external partners – Think Together. About ITAB
ITAB Shop Concept sells, develops, manufactures and installs complete shop fitting concepts for retail chain stores. The all-inclusive offer includes custom-made fitting concepts, innovative solutions for the checkout area, professional lighting systems and interactive products. Customers include the major players throughout most of Europe.

ITAB offers career opportunities in an international workplace and strives for diversity and good working conditions.
Turnover
SEK 6,245 million
R&D
·
Sweden, Jönköping
·
Temporarily Remote
Engagerad systemarkitekt/programmerare till ITAB
Loading application form
Already working at ITAB?
Let's recruit together and find your next colleague.