Sales & Marketing
·
Lithuania, Kaunas
Naujų klientų vystymo projektų vadovas (-ė)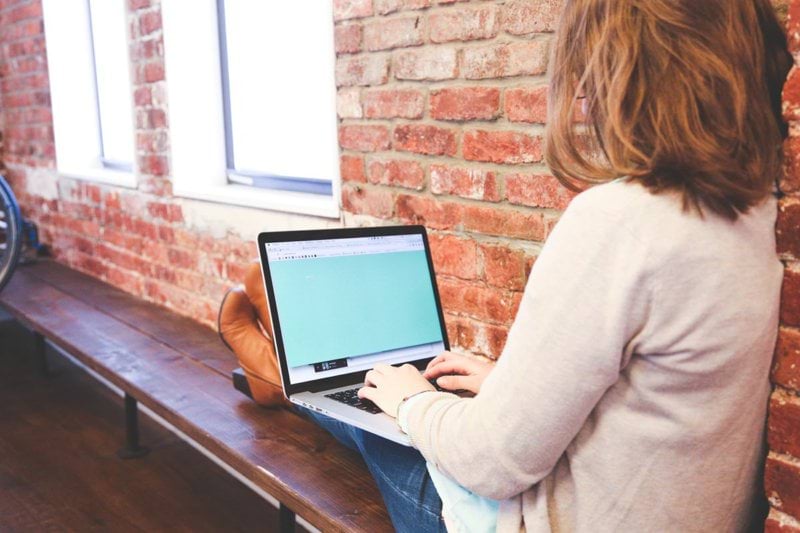 ITAB Baltic yra ITAB įmonių grupės dalis. Mes pasitelkdami savo žinias, sprendimus ir partnerių tinklą, padedame savo klientų prekės ženklo įspūdį paversti fizine patirtimi.
Pagrindinės Užsienio prekybos vystymo projektų vadovo atsakomybės- nuolatinė aktyvi naujų B2B klientų paieška, siekiant parduoti prekybinius metalo produktus. sprendimus, orientuojantis į medienos ir/ar metalo specializuotą parduotuvių įrangą.
Šioje rolėje Tu:
Aktyviai ieškosi ilgalaikių verslo klientų visame pasaulyje;
Prezentuosi įmonės kuriamą vertę klientui;
Analizuosi klientų poreikius ir bendradarbiausi su įmonės projektų valdymo komanda, siekiant rasti geriausią sprendimą klientui;
Iš Tavęs tikimės:
Aktyvių pardavimų patirties (pageidautina gamybinėje įmonėje);
Laisvo bendravimo anglų kalba;
Galimybės vykti į komandiruotes;
Drąsos pradėti klientų paiešką nuo tuščio lapo.
Mes siūlome

Puikių darbo sąlygų tarptautinėje, pagarba ir pasitikėjimu grįstoje įmonėje.
Visiškos laisvės, savarankiškai planuojant savo darbą ir valdant darbo laiką, nes mes vertiname rezultatą, o ne darbo laiką;
Galimybės dirbti ofise, namie, ar bet kurioje pasaulio vietoje;
Įvairių mokymų ir komandinių renginių;
Galimybės atsivesti vaikus į žaidimų kambarį bei kasmet jiems rengiamos žaidimų ir linksmybių dienos;
Absoliučiai visų reikalingų ir patogių darbo priemonių;
Pačių geriausių ir paslaugiausių kolegų Žemėje 😊
Dovanų gimtadienio, Kalėdų progomis, dovanų krepšelio pirmokėliams;
Tarptautinės karjeros galimybių;
Kompetencijų kėlimo, remiantis gerąja praktika bet kurioje įmonių grupės įmonėje ir bet kurioje šalyje.
Darbo užmokestis: neturime ribų ir visada įvertiname turimas kompetencijas bei pasiektus rezultatus.
Kandidatavimas ir kontaktai

Norime atkreipti Jūsų dėmesį, kad CV mes lauksime tik per mūsų svetainę.

Jei norite  gauti daugiau informacijos apie šią poziciją, prašome kreiptis: Greta, Personalo administratorė, telefono numeris + 37067969044)

ITAB shop concept Lithuania yra ITAB įmonių grupės dalis. ITAB įmonių  grupė parduoda, projektuoja, kuria, gamina ir montuoja visas parduotuvių koncepcijas mažmeninės prekybos tinklams. Mūsų turima patirtis, ilgalaikiai santykiai ir inovatyvūs sprendimai leidžia ITAB būti pirmaujančiu mažmeninės prekybos partneriu.

 
ITAB siūlo karjeros galimybes tarptautinėje organizacijoje ir siekia įvairovės bei gerų darbo sąlygų. Kartu mes sukursime galutinę apsipirkimo patirtį, artimą jums. Daugiau informacijos galite rasti www.itab.com.
Field of competence

Locations
At ITAB we help customers turn consumer brand experience into physical reality with our know-how, solutions and ecosystem of partners.
We are an international team constantly developing in line with a changing market. One of the key factors to enable ITABs full potential is the people within the Group. We aim to lead the way, with a passion for continuously creating an inspiring, innovative and sustainable shopping experience. Our success is based on entrepreneurial thinking, commitment and responsibility.

Our common way of working is to stay curious, to be creative and find smart, innovative solutions – Think Ahead.
With passion for the market and retail business we will offer the best consumer experience to our customers by understanding different ways of shopping – Think Consumer.
ITAB is global with local competence and presence. We are building on close relations, collaborating within the Group as well as with our external partners – Think Together. About ITAB
ITAB Shop Concept sells, develops, manufactures and installs complete shop fitting concepts for retail chain stores. The all-inclusive offer includes custom-made fitting concepts, innovative solutions for the checkout area, professional lighting systems and interactive products. Customers include the major players throughout most of Europe.

ITAB offers career opportunities in an international workplace and strives for diversity and good working conditions.
Turnover
SEK 6,245 million
Sales & Marketing
·
Lithuania, Kaunas
Naujų klientų vystymo projektų vadovas (-ė)
Loading application form
Already working at ITAB?
Let's recruit together and find your next colleague.