Operations
·
United Kingdom, Hemel Hempstead
Project Management Specialist to ITAB UK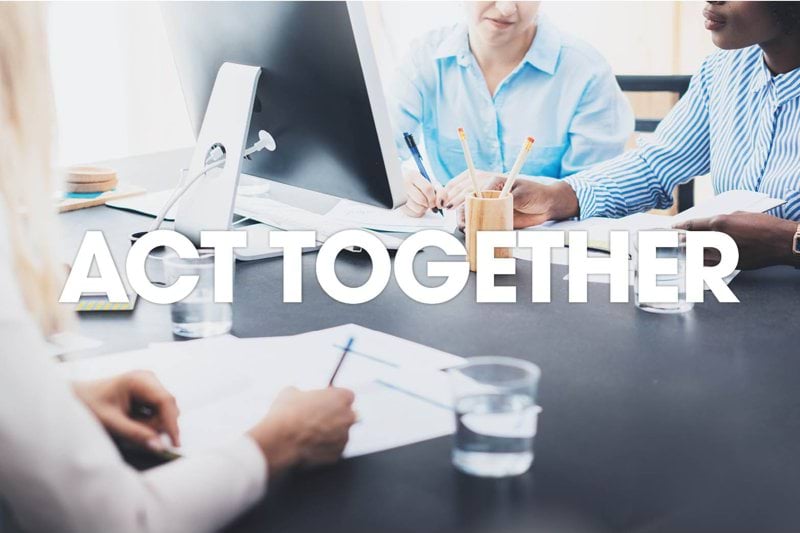 Why Recruiting:
ITAB UK is developing its Project Team and is seeking a qualified, hands-on, and energetic person ready for their next career move.
About the position:
This key position requires a dedicated individual who will assume responsibility for the role. They will have an opportunity to contribute towards successfully implementing the One ITAB strategy which will focus and guide the business through a period of exciting development.
Job Description this role will include, but not be limited to:
The Project Management Specialist role in the UK team with primary responsibility for Project Managers to deliver Retail Stores Transformation. Acts as the key link between Project Managers & Internal Sales Support and on-site construction services, working in partnership to maximise and protect margin and profitability and to maintain a smooth process flow ensuring that customer satisfaction and safe working environment is delivered on every opportunity.
Responsible for a number of key functions across the retail transformation banner, Responsible for the control and coordination of all project and construction activities to ensure all assigned projects are completed to the client's satisfaction to meet quality, time, and profit objectives and ensure H & S compliance.
Through effective and proactive resource management the Project Management Specialist ensures that all activities are planned and resourced to deliver the Project management requirements both on cost and on time, this includes highlighting and mitigation of risk, cost control and accurate and timely reporting.
Accountable for safe ways of working, accreditations and up to date training for all responsible teams to ensure the highest standards of health & safety are achieved across all on site activity. Leading the right first time strategy with the customer satisfaction at the forefront of all activities.
We Ask:
Managing resources such as people and equipment to ensure that a project meets its goals within budget and on time
Creating and updating project plans, including milestones and deadlines
Reviewing reports from other project managers to ensure that all tasks were completed and that the project was successful
Coordinating with other departments to ensure that all necessary tasks are completed for projects to move forward
Consulting with stakeholders to determine what they want out of the project and how to achieve those goals
Coordinating with clients and customers to ensure that they are satisfied with the project results
Managing staff members who are working on a project to ensure that they have adequate support and are meeting their goals
We offer

Working within a professional team that fully dedicates itself to a common goal
Career opportunities locally, globally

ITAB Values & way of working:  ACT - Think Ahead, Think Consumer, Think Together. Innovative products and solutions in a company striving to contribute for sustainability
Application and contact

Please note that our applications are handled ongoing throughout the process and that we only accept applications via our website.

ITAB UK is part of ITAB Group. 

ITAB Group sells, designs, develops, manufactures and installs complete shop concepts for retail chain stores. With our expertise, long-term relations and innovative solutions ITAB is at the forefront as partner in the retail business.
ITAB offers career opportunities in an international workplace. We continuously act and strive together for a sustainable future – for business, people and environment. ITAB as a friendly place to work with good working conditions in an attractive, equal-opportunity, safe and healthy workplace.

Please find out more at www.itab.com
Field of competence

Operations

Locations
United Kingdom, Hemel Hempstead
At ITAB we help customers turn consumer brand experience into physical reality with our know-how, solutions and ecosystem of partners.
We are an international team constantly developing in line with a changing market. One of the key factors to enable ITABs full potential is the people within the Group. We aim to lead the way, with a passion for continuously creating an inspiring, innovative and sustainable shopping experience. Our success is based on entrepreneurial thinking, commitment and responsibility.

Our common way of working is to stay curious, to be creative and find smart, innovative solutions – Think Ahead.
With passion for the market and retail business we will offer the best consumer experience to our customers by understanding different ways of shopping – Think Consumer.
ITAB is global with local competence and presence. We are building on close relations, collaborating within the Group as well as with our external partners – Think Together. About ITAB
ITAB Shop Concept sells, develops, manufactures and installs complete shop fitting concepts for retail chain stores. The all-inclusive offer includes custom-made fitting concepts, innovative solutions for the checkout area, professional lighting systems and interactive products. Customers include the major players throughout most of Europe.

ITAB offers career opportunities in an international workplace and strives for diversity and good working conditions.
Turnover
SEK 6,245 million
Operations
·
United Kingdom, Hemel Hempstead
Project Management Specialist to ITAB UK
Loading application form
Already working at ITAB?
Let's recruit together and find your next colleague.