Sustainability Controller to ITAB Group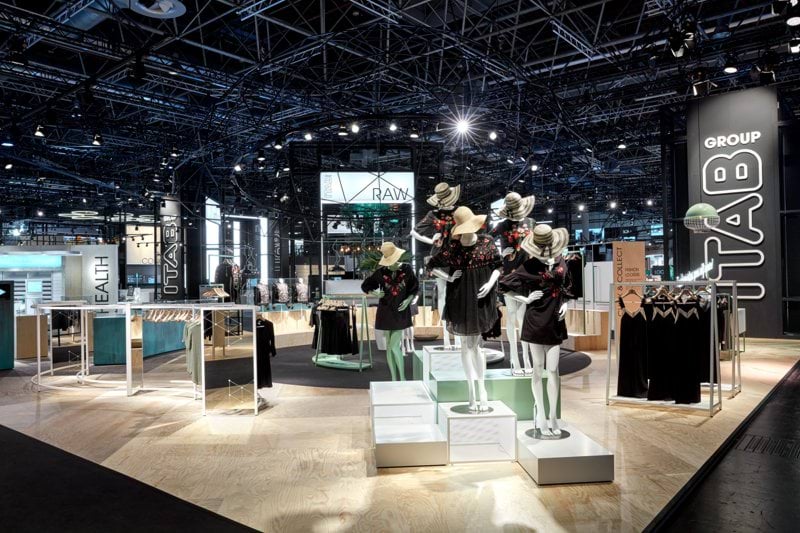 ITAB Group sells, designs, develops, manufactures and installs complete shop concepts for retail chain stores. With our expertise, long-term relations and innovative solutions ITAB is at the forefront as partner in the retail business. 
ITAB offers career opportunities in an international workplace. We continuously act and strive together for a sustainable future – for business, people and environment. ITAB as a friendly place to work with good working conditions in an attractive, equal-opportunity, safe and healthy workplace. 
Please find out more at www.itab.com 
About the role  
ITAB is now recruiting for a new role – Sustainability Controller. Sustainability is a critical area for ITAB, ensuring we are ahead of our regulatory requirements, that we stay relevant for our stakeholders and that we build sustainability into our value proposition for customers. The Sustainability Controller is a Group role, belonging to the Finance Team, responsible for ensuring that ITAB Head of Sustainability and Group Management have proactive decision recommendations stemming from development and analysis of sustainability data and performance indicators. The role requires science-driven approach to reporting.  
Responsibilities 
The main responsibility of this role is to ensure proactive decision support by analysis of sustainability data and performance indicators. 
You will manage and further develop ITAB's sustainability reporting in line with established standards and frameworks. You will collaborate with different internal companies to improve sustainability reporting. You will manage and implement projects to improve the efficiency and accuracy of ESG Reporting processes, including actuals and forecasts. 
Existing tasks: 
Monitor development of external Environmental, Social, Governance (ESG, CSRD) reporting frameworks, regulations 
Develop and make sure ITAB complies with current and future legally required and voluntary ESG reporting standards in line with stakeholder requirements. 
Monitor and evaluate emerging technologies suitability to ITAB in order to deliver ESG performance improvement.  
Calculate and compare effect and ROI of ESG projects and emerging technologies.  
Support local level ESG improvement projects, as well as group implemented projects. 
Assist in the data collection and analysis of the annual report and give input into the sustainability strategy 
Validating data accuracy and preparing monthly ESG reports for Senior Management. 
Coordinate external reviews and assurance engagements of the ESG disclosures 
Who are you? 
We think that you have a relevant education in finance, economy and/or sustainability in combinations with experience from a similar role.  
To succeed in this role, you have a strong understanding of technical sustainability and ESG value drivers. 
You have high-quality, senior management engagement skills and an understanding of financial and/or integrated annual and quarterly reporting. You don't need to have hands on experience from financial reporting, but a thorough understanding how it correlates to sustainability reporting. You have experience of reporting according to relevant standards and regulatory frameworks (for example GRI, TCFD and/or GHG Protocol) and you are aware of the upcoming EU requirements under the CSRD legislation. 
Furthermore, you are a good team-player and have a good organizational skills knowing how to prioritize your workload. You are a person paying attention to details, with an analytic mindset. 
Experience from retail and supply chains is advantageous. Proficient in the use of an ERP systems (IFS is a merit), Microsoft Office, particularly in Power BI.  
You speak and write Swedish and English fluently.  
Since this role is new and depending on your background, experience and interests – there are great opportunities to be involved in the design of this role. 
This is an ongoing recruitment, and we would like to receive your application as soon as possible, but no later than 2023-12-14. The position can be filled before the application deadline. 

Other information 
Given the nature of the role, travelling to different ITAB sites worldwide will be periodically required.


In this recruitment, ITAB collaborates with an external recruiter, Holohouse
For more information and application click here: Sustainability Controller - HoloHouse
We look forward to hearing from you! 
Field of competence

Locations

Sweden
At ITAB we help customers turn consumer brand experience into physical reality with our know-how, solutions and ecosystem of partners.
We are an international team constantly developing in line with a changing market. One of the key factors to enable ITABs full potential is the people within the Group. We aim to lead the way, with a passion for continuously creating an inspiring, innovative and sustainable shopping experience. Our success is based on entrepreneurial thinking, commitment and responsibility.

Our common way of working is to stay curious, to be creative and find smart, innovative solutions – Think Ahead.
With passion for the market and retail business we will offer the best consumer experience to our customers by understanding different ways of shopping – Think Consumer.
ITAB is global with local competence and presence. We are building on close relations, collaborating within the Group as well as with our external partners – Think Together. About ITAB
ITAB Shop Concept sells, develops, manufactures and installs complete shop fitting concepts for retail chain stores. The all-inclusive offer includes custom-made fitting concepts, innovative solutions for the checkout area, professional lighting systems and interactive products. Customers include the major players throughout most of Europe.

ITAB offers career opportunities in an international workplace and strives for diversity and good working conditions.
Turnover
SEK 6,245 million
Already working at ITAB?
Let's recruit together and find your next colleague.